MamaMiaMangia's Sugo al Pomodoro
This recipe was submitted by Elena Davis of MamaMiaMangia for the My Colavita Meal challenge. Notes from the author below.
This is a go-to, easy, authentic, and flavorful tomato sauce recipe you will love! I make this weekly and store it in a mason jar in the fridge and use it for an easy lunch with pasta or add to any recipe that calls for tomato sauce. It also freezes great. I receive countless compliments on the fresh, flavorful and light taste of this simple authentic recipe. Most canned pasta sauces are filled with a dozen ingredients and spices. The overdone sauce complicates the pure sweet flavor of the tomato itself. The key is using the right kind of canned tomatoes and good quality olive oil (Colavita) as a base. Italian recipes are mostly simple. They typically highlight one main ingredient with a few other spices and sub ingredients (I just made up that term) to create just the right flavor combinations. Simple is best!
For more recipes from MamaMiaMangia, visit her website here.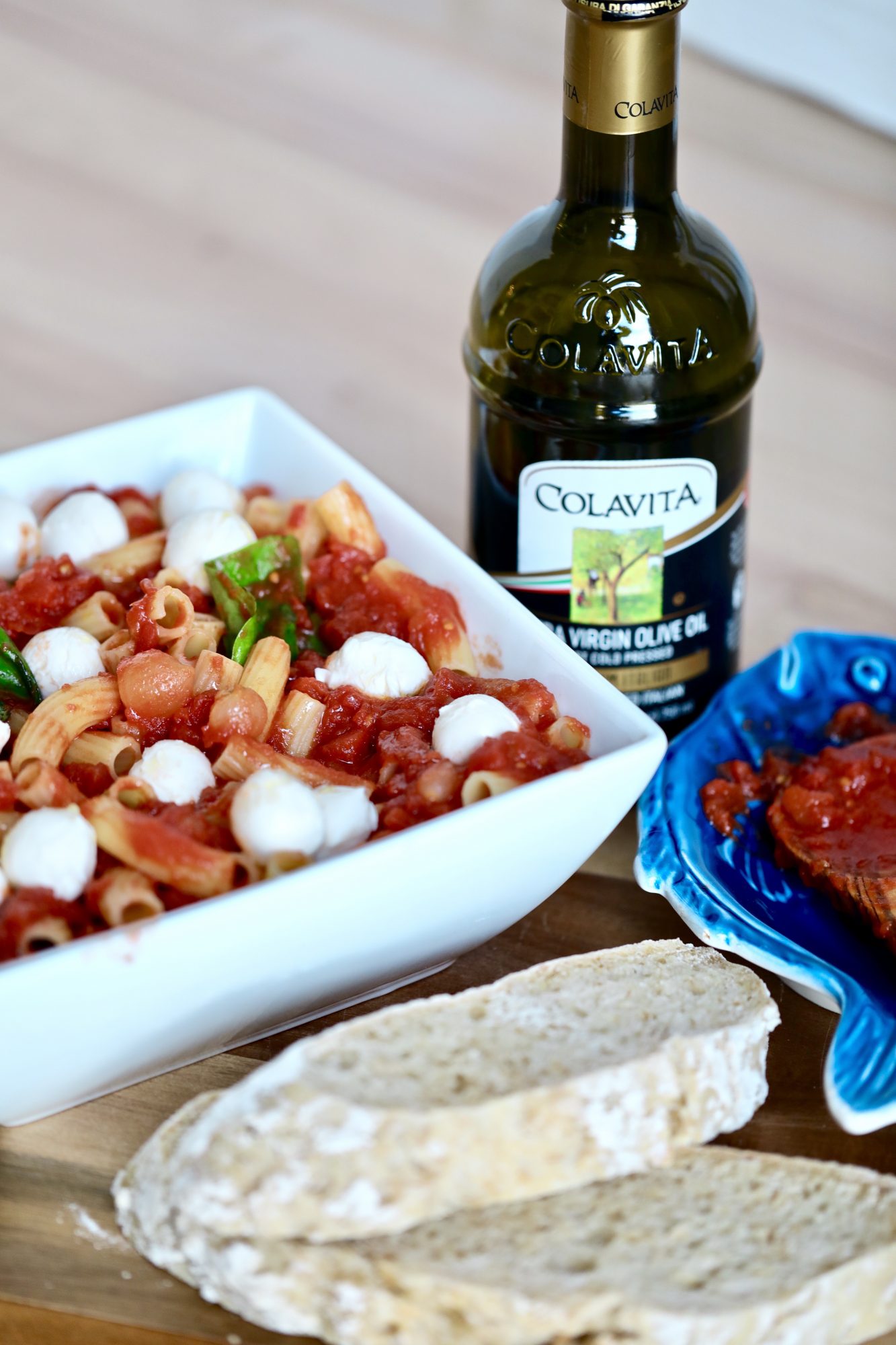 Ingredients
1 yellow onion, chopped or cut into thin slices (depending on preference)
5-6 leaves of fresh basil, whole and washed
Fresh mozzarella balls for serving
Directions
1
In a large sauce pan, medium heat, add olive oil and sauté onion about 6 minutes.
2
Add canned tomatoes. Cover and let simmer on low-medium heat (the sauce should bubble, but not boil) for 20 minutes until liquid reduces slightly. Stirring occasionally.
3
Turn off heat and add the basil to the sauce.
4
Serve immediately with your favorite pasta.
5
Add fresh mozzarella balls for serving.