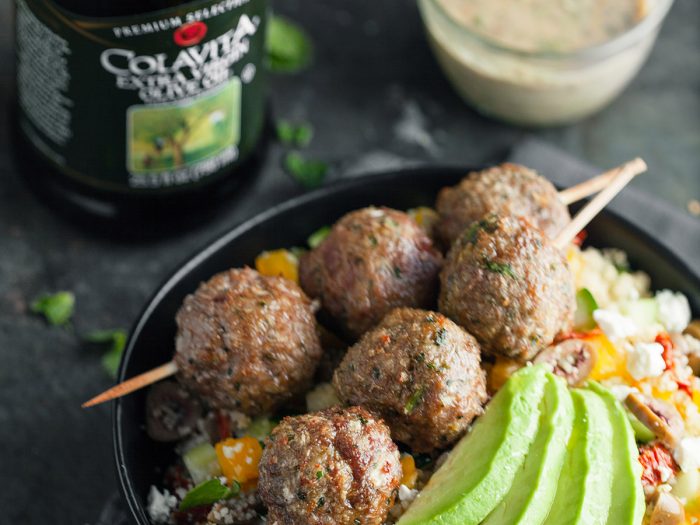 Mediterranean Power Bowl
Inspired by the Mediterranean diet, this Mediterranean Power Bowl is sure to impress. Between lamb meatballs and tons of vegetables you have tons of nutritious foods!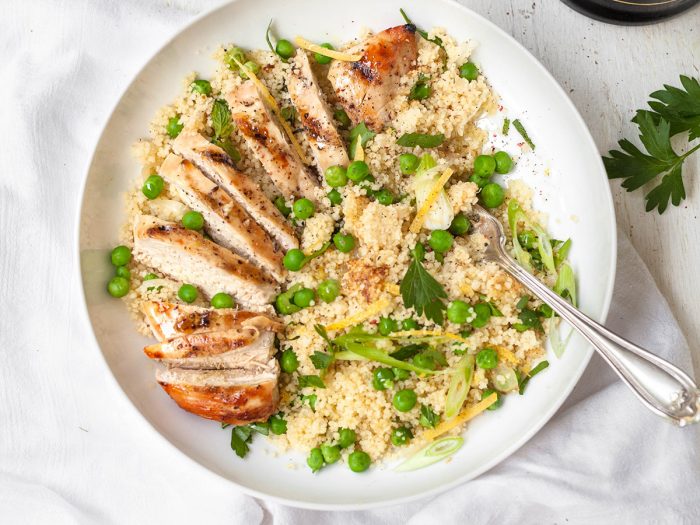 Lemon and Herb Couscous with Grilled Chicken
This simple and healthy lemon and herb couscous with grilled chicken recipe is the perfect meal for a quiet summer night.