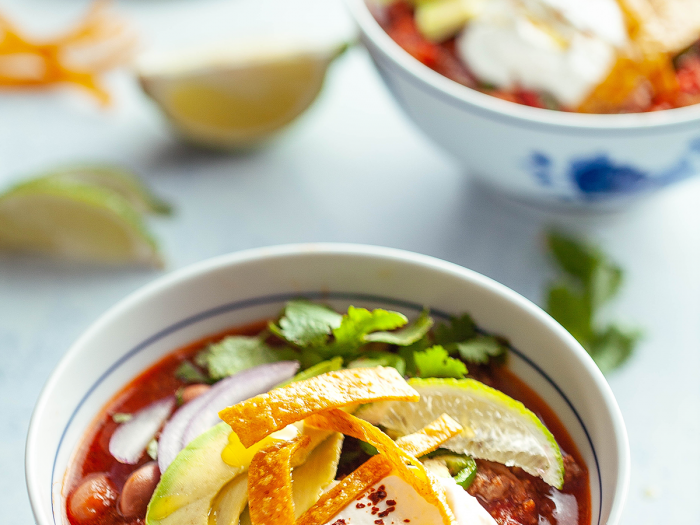 Bison and Bean Chili
It's official sweater weather, which means it's time for sweater whether food. The best thing about this bison and bean chili is that it's simple and you can customize it to your taste.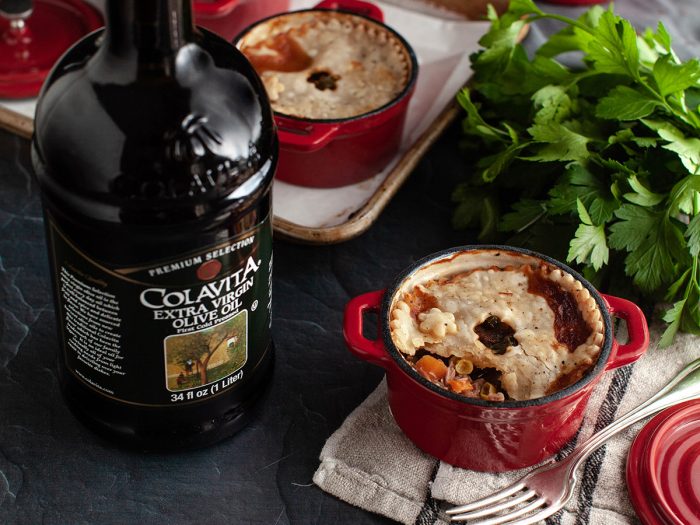 Beef Stew Pot Pie
There's nothing quite like a beef stew pot pie on a cold winter day, especially when it's made with Colavita olive oil!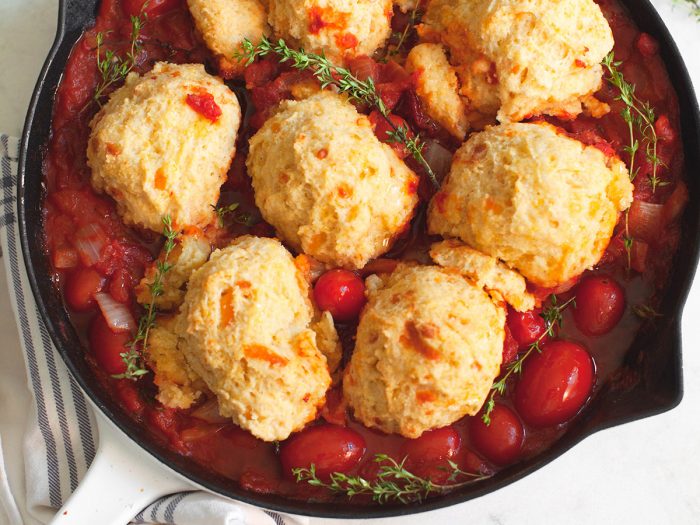 Tomato Cobbler
Our tomato cobbler is a savory treat and the perfect way to start off your morning. Plus, who doesn't love cheddar biscuits?!