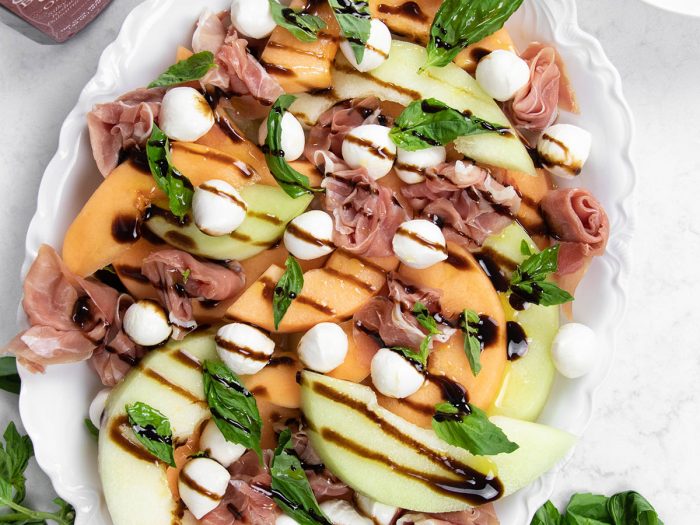 Prosciutto Melon Salad
This prosciutto melon salad has a ton of delicious flavors and colors, making this a great fourth of July appetizer that also feeds a ton of people!
Melon and Blackberry Salad with Vinaigrette
Melon and blackberry salad with honey-ginger vinaigrette is great with grilled fish or chicken. Marinate for a full four hours for the best flavor.